Schools Fundraising

Sports Team Fundraising

Church Fundraising
Laundry Detergent Fundraiser
Laundry detergent is an essential household item that is used in American households everyday.
Good Clean Fundraising presents a valuable opportunity for schools, churches, youth athletic groups & non-profit organizations to raise funds with a product that fits a need for every home.
Top Laundry Detergent Fundraiser
Good Clean Fundraising provides a highly effective and profitable fundraising laundry detergent fundraising program for Schools, Youth Groups, Athletic Organizations and Teams, Churches, non profits, etc.. We sell High Quality liquid laundry detergents and fabric softeners made by a large detergent manufacturer here in the US. The laundry soap is sold in 5 gallon buckets for around $45 which comes to roughly 7 cents per oz when many consumers are paying 13-15 cents per oz at the grocery store.
Find Why Our Laundry Detergent Fundraiser is Different
Our Laundry Detergent Fundraiser is different than most because we have a focus on selling Value Priced Necessity items which parents, neighbors and family were ALREADY currently buying. The success of this fundraiser is based upon the concept that most of us are sick of buying overpriced candy and wrapping paper in order to support our kids. Laundry Detergent is something that we are already purchasing and this program allows consumers to purchase at a substantial discount from buying in the stores. This is a highly Profitable and Different Fundraising Program from most that are currently being utilized.
Our Laundry Detergent Fundraisers are Better
We provide you a customized order form with your logo for you to print out and distribute to all fundraiser participants. The profit margin is one of the best aspects of our program as it allows for your group to keep a large percentage of the sale price. Most smaller groups find that raising $3,000 – $5,000 is very realistic by following our program and larger groups have raised in excess of $25,000 in as little as 3 weeks time.
We have had enormous success with different groups using our laundry detergent fundraising program and can be a tremendous resource and guide in helping ensure your fundraiser is a tremendous success. From tips to achieve maximum participation to a Social Media campaign that we will help facilitate…. you are in good hands working with Good Clean Fundraising.
We Provide a Fantastic Social Media Marketing Program
We have a success proven social media marketing program for your detergent fundraiser to follow which will almost certainly guarantee a higher level of success for your organization.
Get Your Laundry Detergent Fundraiser started today
Getting a fundraiser started for your school, youth sports organization or church is as simple as can be. Call today to discuss the how we can help your group meet its fundraising goal.
Ready for Fresh?
We will supply you with an editable order form that you can customize with your group's logo and information. You can make as many copies as you need and begin taking orders immediately! Your fundraiser should last 2-3 weeks.
Testimonials
I know I was not planning on doing another sale but we have people calling who are wanting to order, especially since so many missed the last order. Plus I am now addicted to the Krystals. 🙂
Thank you!
The detergent was delivered everything looks great no leaks, correct amounts… great. Thank you for always making this one of our smoothest fundraisers.
Thank you,
Karen,
I wanted to say how nice it was doing this fundraiser. We had a large order and things ran smoothly. You answered all my questions along the way and were there for me when I was thought I needed to panic. The delivery was spot on, no issues and the fact we only paid for the product and kept the proceeds was a plus. And we paid at a local bank and did not have to wait for anything. I
would do this again. Thank you
"My family did this fundraiser for my cousins husband who was diagnosed with cancer to help with medical bills etc. There was about 10 of us who sold and it was amazing. The people in charge are kind and understanding and delivery experience was outstanding. Now my husbands baseball team will be doing it this year. Highly recommend."
"Coming from a mommy of three who's daughters have done cheer and a family member of school teachers, athletes, coaches, church program leaders…. This is good! Fundraising with Laundry Detergent creates incentive and enthusiasm for parents of students, coaches, leaders and teachers in many ways… but here is one that scratches the surface."
Detergent Scents
We carry over a dozen laundry detergent and fabric softener scents that will make your laundry smell fresh and clean!
Latest News & Events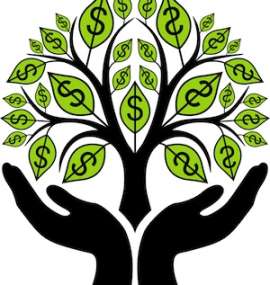 In the last six months, non-profit Planned Parenthood has been at the center of utter political and ideological chaos. The organization, which provides reproductive health care and services for men and women around the world,…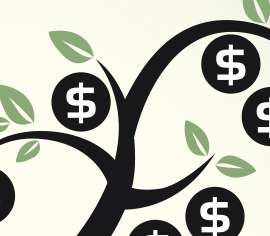 When the weather warms and the sun starts to shine, spring fever strikes. People practically pour out of their houses, eager to start the season off right. Plant nurseries become crowded on the weekends, as…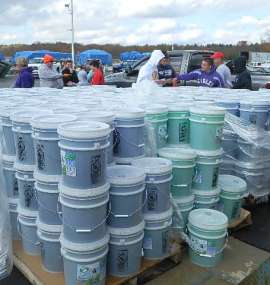 Regardless of what type of organization you are, if you are non-profit and engage in fundraising, you're always trying to strike a balance. What balance, you might ask? The balance between not enough, and too…
Keep up-to-date with Good Clean Fundraising