Know How Laundry Detergent Fundraiser Works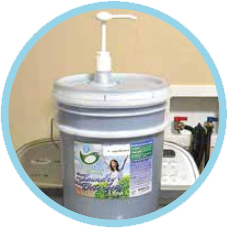 Dear Fundraiser,
Laundry detergent is an essential household item that is used in American households everyday. Our liquid soap Fundraising presents a valuable opportunity for schools, churches, youth athletic groups & non-profit organizations to raise funds with a product that fits a need for every home.
All buckets of detergent/fabric softener are in liquid form and come in a 5-gallon bucket marked with the type of detergent/Softener you order, along with a pump for easy dispensing. We buy direct from our manufacturer that has its own private label version of the big-name brands. We now offer Detergent (200 pk)/Dishwasher Pod/Packs (250) (comes in a smaller pail) and liquid Dish Soap (5 Gallon Bucket).
All units sell for $45.00 each, and money is collected at the time of purchase. At the end of your selected sale date, you write one check for the cost of your entire group's order made out to Good Clean Fundraising. No waiting until orders have been delivered to have your fundraising profits. Your profit level starts out at $13.00* for each bucket sold, with increased profit levels with increased volume.
Examples….
Look how easy it is:
Sell 100 buckets	$1,300.00 profit *
Sell 300 buckets	$4,200.00 profit *
Sell 500 Buckets	$7,500.00 profit *
GCF will supply you with order forms for your groups and administrators. You simply make as many copies as you need and start taking orders. Your fundraiser should last 2-4 weeks.
We would also like to send you our brochures for each seller to have in hand. This helps provide answers that potential customers might have during your sale.
Delivery to a non-residential location is approximately 2 weeks after your check is received by Good Clean Fundraising. For a quicker turn around time, you have the option to self deposit your organization's check into any Chase Bank and eliminate delays caused by "Snail Mail'.
No contracts to sign. We want to EARN your business not DEMAND it !!
All products are made in the USA and backed by Laundry Detergent Fundraisings 100% money back guarantee.
* orders totaling less than 100 buckets will incur shipping charges
We're rated 4.7 out of 5 by 33 people on Facebook.